70TH MEMBERS PRIZE SHOW
Juried by Al Miner, ASSISTANT CURATOR OF CONTEMPORARY ART, MUSEUM OF FINE ARTS, BOSTON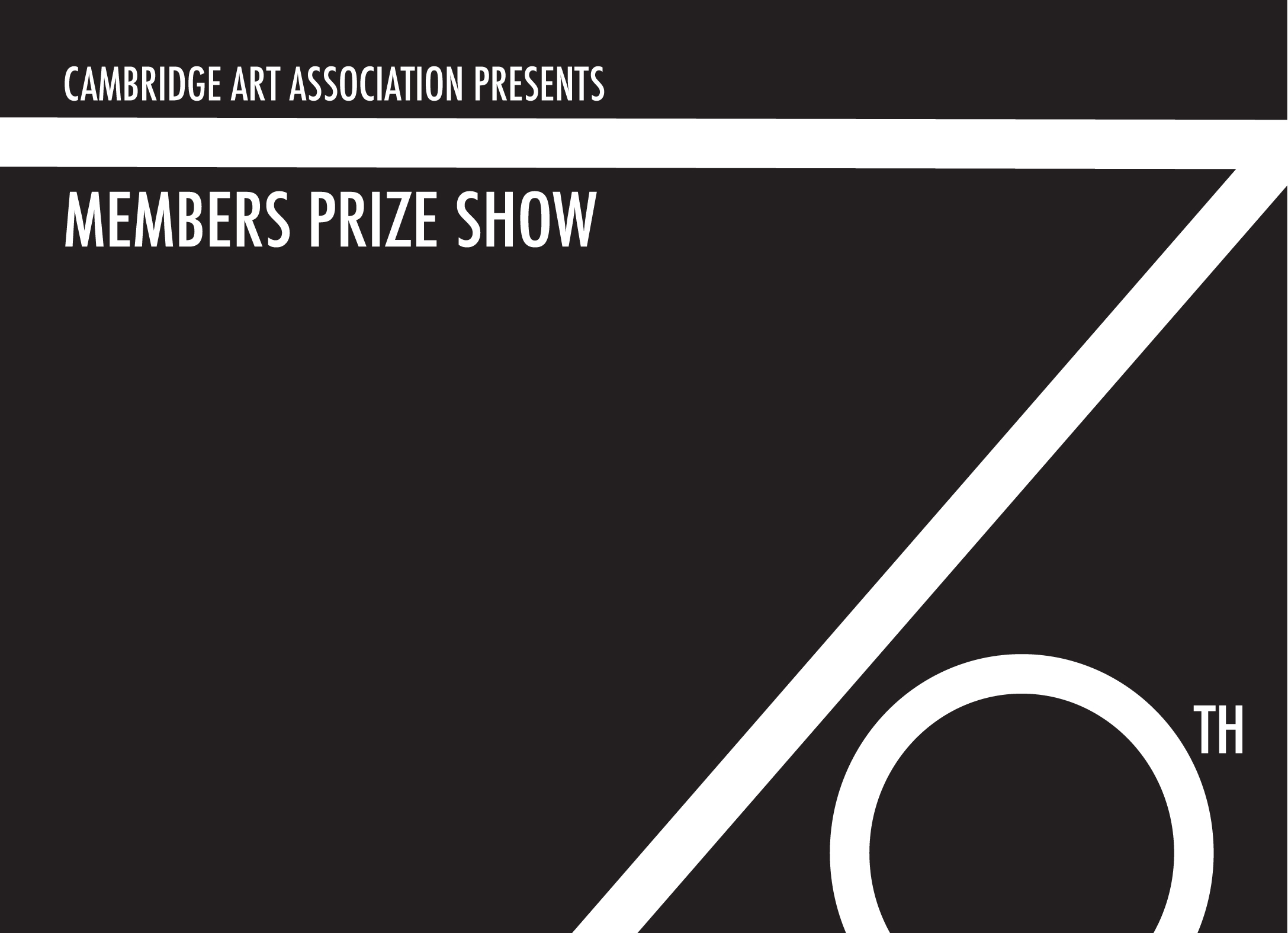 October 10 – November 15, 2014
University Place Gallery
As part of our celebration of CAA at 70, we present our 70th Members Prize Show, juried by Al Miner. Awards will be given to five ARTISTS of the YEAR, the five awarded ARTISTS of the YEAR will be featured in a group exhibit in our 71st Exhibition Year, as well as on promotional materials throughout the year.
Exhibition Book on Sale – click here!

PICK UP END OF SHOW| University Place Gallery
Monday, November 17th 11am-5pm and Tuesday, November 18th, 11am-5pm
–  If you cannot pick up your work on time, please contact the office at least one week before pick up date. CAA charges a $15 a day late fees, as we do not have any room for storage.
–  "Can someone else come pick up my artwork?" Yes, Please let office know so we can alert volunteers at pick up.
Have additional questions? Contact us at Info@cambridgeart.org or 617-876-0246
First
Last
Title 
Media
Price
Deedee
Agee
Two Women
Monotype
$500
Kathleen
Archer
The Fur KT's Dad Gave to Her Mother, For the Care She Showed Him Following His Car Accident
Digital Photograph Mounted on Board with Matte Film Coating
$600
June
August
Tamara de Lempicka Green
Silkscreen
$675
Chuck
Beisch
Etornot Et
Archival Ink Jet
$250
Patricia
Berube
Untitled
Mixed Media
$2,000
Bill 
Briggs
Fragile
Mixed Media
$1,000
Juror's Choice
Iris
Chandler
World War II – Battle of the Bulge, Lieug, 1945
Solar Etching/Carborundum
$1,000
Kathleen
Clark
Gracie
Pencil
NFS
David
Covert
Waldorf Beach Naples I
Acrylic on Canvas
$750
Nancy
Crasco
Passage of Time
Fiber
$1,000
Patty
deGrandpre
Heaven
Ink on Plastic Layers
$250
Paula
DeSimone
Homeward Bound II
Monotype
$1,600
Jacquelyn
Etling
Dusk Along the Connecticut River
Infrared Photograph
$400
Noelle
Fiori
 Clinging to Dear Life

Acrylic and Collage on Wood Panel
$1,200
Elizabeth
Flemings
Spring-Off II
Solar Etching
$350
Tally
Forbes
Ghost Ranch Bluffs
Watercolor
$300
Conny
Goelz-Schmitt
Daves
Vintage Book
$750
Carol
Gregory
Seated Figure
Soapstone
$2,500
Fay Lamson
Hannon
Grandma's Mending
Oil on Board
$540
Juror's Choice
Wilson
Hunt
The Fields Are Alive
Acrylic Gouache on Yupo
$700
JB
Jones
Studio Still Life II
Oil on Canvas
 $9,000
Michele
Kenna
Limitless
Acrylic and Pastel on Paper
$900
Gaye
Korbet
Double Cross
Oil on Linen
$8,000
Mary
Kostman
Seeing Between the Lines Transformed
Lambda Print
$300
Holly
Larner
Meeting
Oil and Graphite on Canvas
$700
Kathy
Lobo
Tribute to Rorschach
Marbelized Paper
$125
Madi
Lord
Go Green
Welded Steel
$350
Patricia
Mahon
Summer Barns
Acrylic, Paper on Board
$650
Mark
Mckie
Timmy Tern
Pen, Ink and Paint
$250
Jeffrey
Melzack
Rhythm = Color = Consonance, Time = Shape = Dissoanance, It's All Mathmatically Reliable…
Oil on Violin
$3,500
Gloria
Merritt
His Self Image
Graphite on Paper
$850
Nancy
Mimno
Untitled
Gelli Plate Print
$450
Diane
Nelson
Overpass
Acrylic
NFS
Carolyn
Newberger
Brassica I
Charcoal on Paper
$2,500
Emily
Passman
1938- Super -Speed
Oil and Paper on Canvas
$2,200
Jeanine
Pastore
Color Study #2
Oil on Panel
$500
Juror's Choice
Zoe
Perry-Wood
Elsa, 9/22/2013
Archival Pigment Print
$1,095
Juror's Choice
Astrid
Reischwitz
The Gift of Regret : Regret #3 (Ed of 12)
Archival Pigment Print
$480
Edwina
Rissland
Diagonal Hull
Archival Pigment Print
$625
Judy
Robinson-Cox
Moon Lighting
Photography
$375
Sarah
Roche
Shells & Pearls
Photography
$150
Patty
Schappler
Vocabulary of Near
Water Mixable Oil
$5,800
Susan
Siris Wexler
Portrait of Vladimir Barsukov
Graphite
$1,200
Adrienne
Sloane
Melt
Fiber
$2,635
Siri
Smedvig
Wheel of Fortune
Mixed Media
$600
Jean
Smith
Untitled
Crayon on Cardboard
$300
Roz
Sommer
Night Ledge
Oil on Board
$650
Alan
Strassman
Decatur, Alabama 70
Photograph, Archival Inkjet Print
$450
Ann
Strassman
Soho XI
Acrylic on Cardboard
$12,000
Lorraine
Sullivan
Luck of the Draw
Mixed Media, Found Objects & Cast Silk
$800
June
Vernon
Collapse
Cut Paper, Acrylic, Antique Map, Fabric
$500
Amy
Waltch
Amaryllis
Wood-Cut
$800
Juror's Choice
Karen
Watson
James August
Silver Gelatin Photograph
$400
Pat
White
Japanese Stone #3 (Japanese Stone/Water Series)
Digital Painting
$250
Susan
White
Growth
Mixed Media
$3,000
Pam
Wickham
Pursuit
Mixed Media
$125
Mary
Wilkas
(Winter Pursuance II, Wildflower Series)
IM
NFS
Timothy
Wilson
Bar Stool, Key West
Photography
$500
John
Wood
When the Music Stops
Oil on Canvas
$2,500
Phil
Young
West Hill, Putney
Acrylic
$1,200
Elizabeth
Zeldin
Cambridge: High Winter
Gouache on Watercolor Paper
$500