Presented at the Kathryn Schultz Gallery, November 4 – 29, 2014
Beatriz Grayson, Bob Hesse & Ruth Lieberherr
Reception | Saturday, November 15, 1-3pm
"It is not because we live in the same town, have known each other for many years, see each other often, that we came together to propose a Small Group Show to the Cambridge Art Association. However because of the above we discovered that we are all interested in the expression of movement through different art media. In our own way we are each concerned with the same artistic challenge.
Movement in art, as in life, represents directional growth and personal development into new things. Movement is an integral part of our art making and we are all striving to explore, through the use of a multitude of visual and physical elements, all of its possible implied revelations. It can be seen in Liebeherr's flowing shapes paintings as well as the inserted digital videos; it can be seen in Hesse's gossamer silk photo prints and Grayson's compositions that use lyrical fonts as current favorite visual elements.
As we all strive to give our personal expressions of how we respond to visual movements, we also know that these pieces are but visual images temporarily frozen into place and time and more derivations will certainly follow."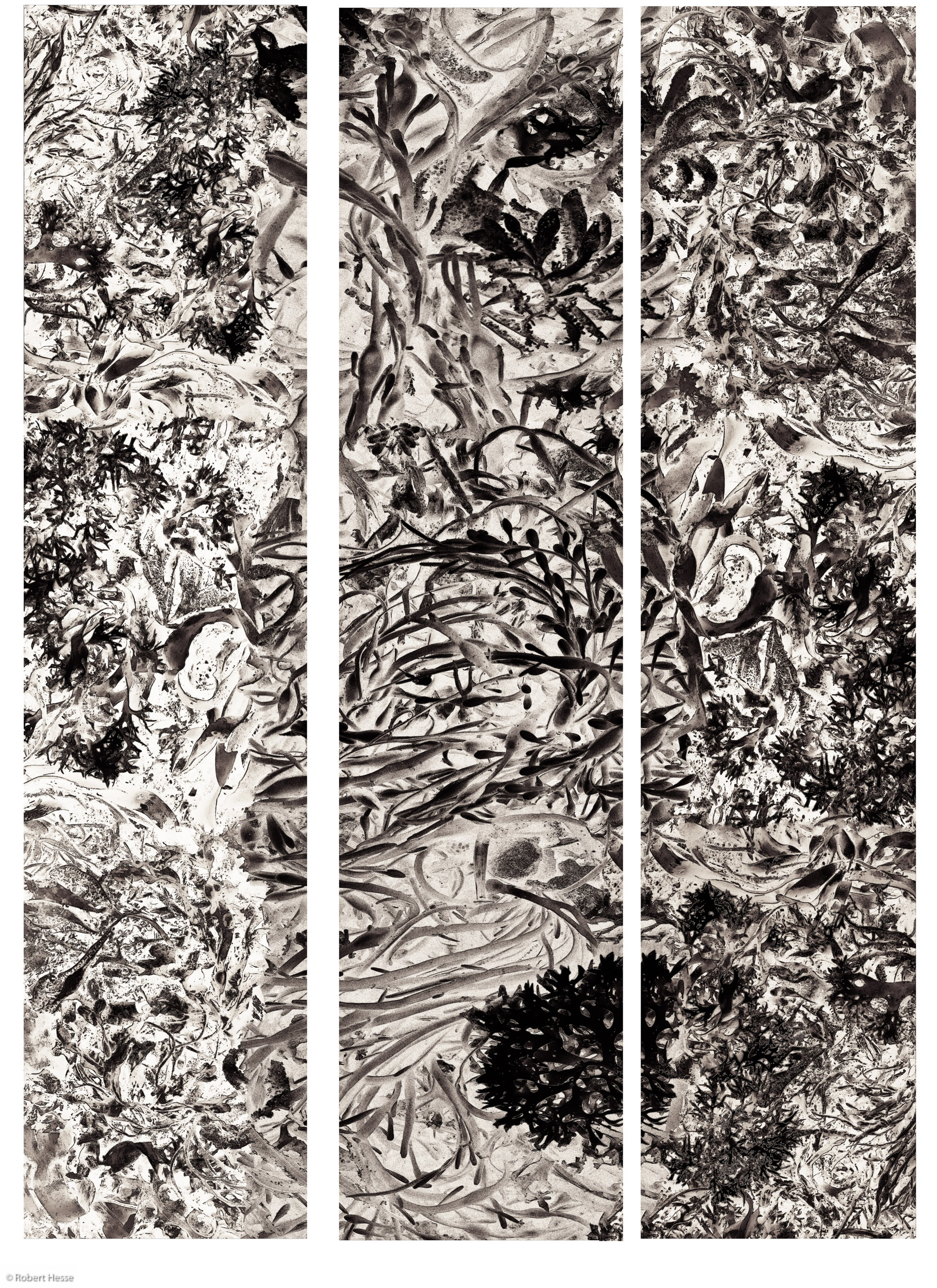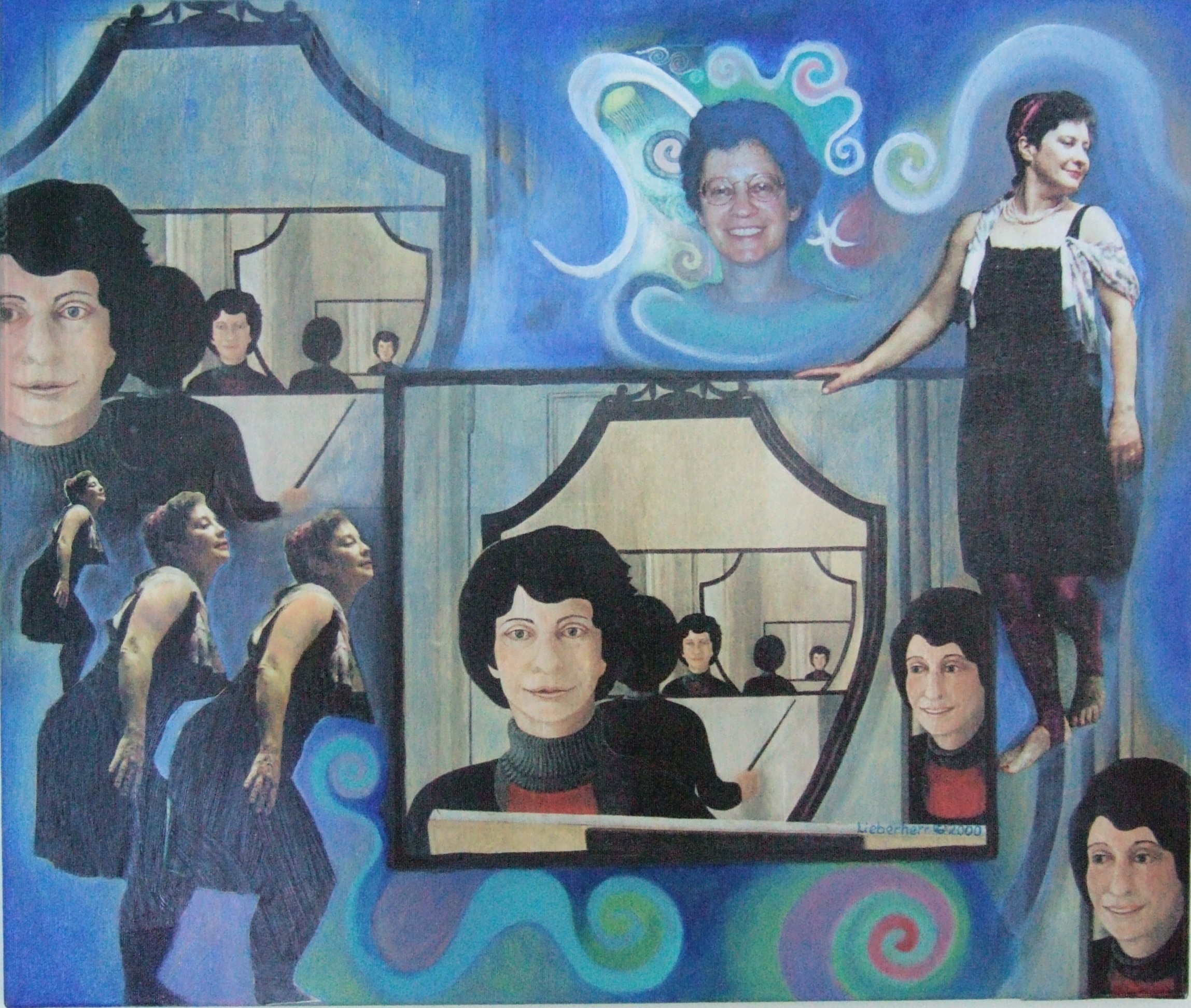 (Above Work: Beatriz Grayson – Nature, Bob Hesse – Untitled, Ruth Liebeherr – Reflections)