Paint, Juried by Ali Ringenburg


Paint | Juried CAA Member Show
Presented at the University Place Gallery
February 5 – March 5, 2015
Juried by Ali Ringenburg, Owner and Director of Sloane Merrill Gallery
Reception | Friday, February 6, 5:30-8pm
Exhibition Books on sale here!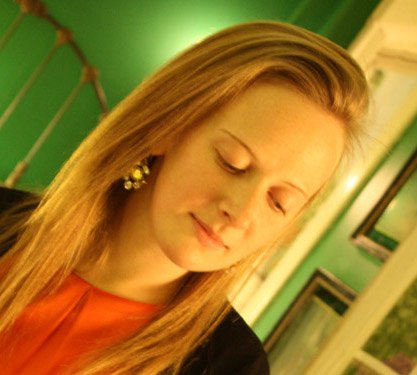 Ali's thoughts on PAINT: If there is one promise that the art world makes to its participants, it's that you will always be on your toes.  That promise is one of the utmost reasons why I have never looked back and I'm certain why many of the artists in this show press on.
I look for a slew of elements in a successful work of art – the most important being that the work draws me in and calls me back.  I've always thought of it as a visual relationship: the work finds something in you and you find something in it.  Simply put, you want more.  It could be beautiful color, compositional presence, or evocative narrative.
I found this relationship, and thus success, in many of the works I juried into PAINT.  Martha Wakefield's 'Swept Away' is 8 x 8 inches, but the compelling color and abstract strokes took me to a real landscape in the natural world, one much bigger than this small square.  The painting has immediate power and escape.
'Time Holding Still – My Family's Cottage #8' by Jeanine Pastore radiates warmth through the chosen tones, but more so through the nostalgic interior.  The painting gave me a glimpse of a place loved and worn – it immediately felt familiar.  The composition set me in the middle and created a feeling of comfort.
True artistic ability is taking something ordinary and making it beautiful.  Emily Passman's 'Studio Sink' does this with ease and interest.  It's a portrait of a well-used, necessary object in the life of an artist and she honors it honestly.
I love being surprised, and while jurying PAINT, 'How Like a Winter Hath Thou Absence Been' surprised me time and time again.  I kept coming back to it and what wasn't there pulled me to it just as much as what Joseph Fontinha did put down on the linen.  The painting has a beautiful mystery and resolve, even with what might be "absent" upon first glance.
Thank you to all of the artists juried into PAINT for keeping me on my toes and exciting my senses!
About Sloane Merrill Gallery
Sloane Merrill Gallery was founded to introduce fresh, representational artists to Boston and show their paintings in a unique, dynamic space on Charles Street in Beacon Hill. The gallery works to promote and excel the careers of living artists who were traditionally trained, work only in oils, and have a distinctive personal approach to their work.
Our mission is to encourage, educate, and assist collectors in the acquisition of original works of art wherever they may be in the process — just starting out, adding to an existing collection, or introducing the next generation to the art world.
(For more information please see Sloane Merrill Website).
Click here for Prospectus
Jurying Drop Off at the Kathryn Schultz Gallery Only
Friday January 30, 11-5pm & Saturday, January 31st, 11-5pm
Pick Up of the Not Accepted
Tuesday, February 3rd, 11-5pm

Congratulations to the accepted artists!

First
Last
Title
Media
Price
Janet
Amphlett
Provincetown Bay, October
Oil on Canvas
$700
Janet
Amphlett
Teapot, Lemon, Limes
Oil on Canvas
$650
Jeannette
Atkinson
The Merry Ranunculus
Oil
$300
Susan
Burgess
Salt Marsh
Oil
$850
 David
Covert
Wingaersheek 3
Acrylic/Canvas
$1,200
 David
Covert
Naples Beach
Acrylic/Canvas
$1,200
Irene
Fairley
Untitled
Watercolor
$500
Joseph
Fontinha
How Like a Winter Hath Thou Absence Been Juror's Choice
Oil on Linen
$800
Kathryn
Geismar
Storm Cloud Over Field
Oil on Linen
$1,800
E.C
Gower
Into the Woods
Oil on Canvas
$600
Joshua
Greenberg
Still Life: No. 9
Photo- Based Imagery
$550
Wilson
Hunt
My Romance
Acrylic Gouache on Yupo
$1,500
Michele
Kenna
August Dunes
Mixed Media
$1,000
Jim
Kociuba
Rainy Day Reflections
Acrylic on Board
$600
Fay
Lamson Hannon
At Grandma's
Oil on Board
$575
Fay
Lamson Hannon
Painting Props
Oil on Board
$385
Holly
Larner
Brook
Oil on Canvas
$750
Randall
Merchant
Bolster Pond
Oil on Linen
$2,000
Emily
Passman
Studio Sink Juror's Choice
Acrylic on Canvas
$2,200
Jeanine
Pastore
Time Holding Still – My family's Cottage, #6
Oil on Cradled Wood
$2,000
Jeanine
Pastore
Time Holding Still – My Family's Cottage, #8

Best in Show

Oil on Cradled Wood
$2,000
Judith
Prager
Juno
Acrylic on Canvas
$950
Judith
Prager
Truro Sunset
Oil on Canvas
$425
Edwina
Rissland
Lens Oil No. 1
Archival Pigment Print
$625
Kristin
Selesnick
Guiding Light
Oil on Panel
$750
On-Kyeong
Seong
Listening to this Stillness
Painted/Oil and Sewn Collage
$1,200
Roz
Sommer
Back Story
Oil on Board
$650
Roz
Sommer
Memory of Birds
Oil on Board
$2,000
Brenda
Steinberg
When Will They Ever Learn: Black Lives Matter
Oil and Transfer
$350
Lorraine
Sullivan
Sam's Chair, – Putney, VT
Acrylic
$2,000
Aria
Tudanger
Revelation
Acrylic on Canvas
$2,000
Brenda
van der Beek
Wound Up
Oil on Canvas
$1,600
James
Varnum
Light on the Floor
Watercolor and Gouache
$650
Martha
Wakefield
Swept Away
Oil on Panel
$400
Martha
Wakefield
A Place of Secrets Juror's Choice
Oil on Panel
$500
Linda
Wheadon
Pitcher
Oil
$3,000
Linda
Wheadon
Espresso
Oil
$2,500
Phil
Young
Amo Rosso
Acrylic
$800
Phil
Young
Race Point
Acrylic
$800
Wendy
Young
Timeline
Mixed Media on Paper
$225