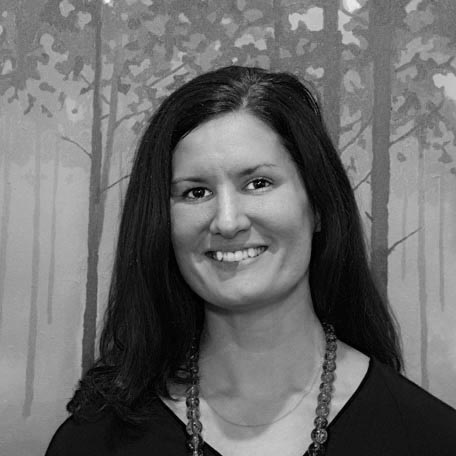 Erin Becker is the Norma Jean Calderwood Director of the Cambridge Art Association. Since 2012, Erin has  increased the visibility  of the Association by expanding on the longtime exhibition and program schedules of the Kathryn Schultz Gallery, including: establishing a youth outreach program in collaboration with Cambridge Creativity Commons and Cambridge Youth Programs/Gately Youth Center; and fostering collaborative relationships with local organizations, including Maud Morgan Arts, Cambridge Community Television,  Lesley University College of Art and Design and the Griffin Museum of Photography.
In addition to her work at CAA, Erin serves on the Board of Directors of the Harvard Square Business Association; the Advisory Board for Cambridge Open Studios; and is a co-founder of the Art Centers Alliance, a group of roughly 25 community arts leaders. She is also a past reviewer for the Cambridge Arts Council's LLC Grant Program, and past Gala Committee Member at the Guidance Center. Erin holds a BA in Art History from Boston University, and a Certificate from Boston University's Institute for Nonprofit Management Leadership Core Program at Questrom Business School. Erin lives in Somerville, MA, with her husband Andy. When she is not trying to visit the multitude of local galleries and museums, she enjoys cooking, and is working on mastering bread baking.
Contact Erin at ebecker(at)cambridgeart(dot)org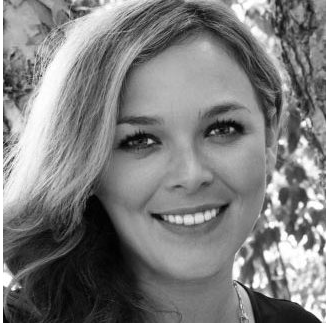 Cory Shea is the Assistant Director of the Cambridge Art Association. Shea graduated from the University of Massachusetts Amherst in 2009 with a BFA, concentration in Digital Imaging with a minor in art history, and received an MS in Arts Administration from Boston University in 2016.
Shea's digital artwork has appeared in several galleries in the New England area.  Shea is also a member of Fountain Street Gallery. See examples of Shea's work here.
 Contact Cory at cshea(at)cambridgeart(dot)org
Maria Duffy
Art Rental Program Manager
mduffy(at)cambridgeart(dot)org
Community Engagement
community.engagement(at)cambridgeart(dot)org
Stacey Foley
Accountant

EXECUTIVE COMMITTEE

Laura Knott, President | Founder and Curator, Cultureburg LLC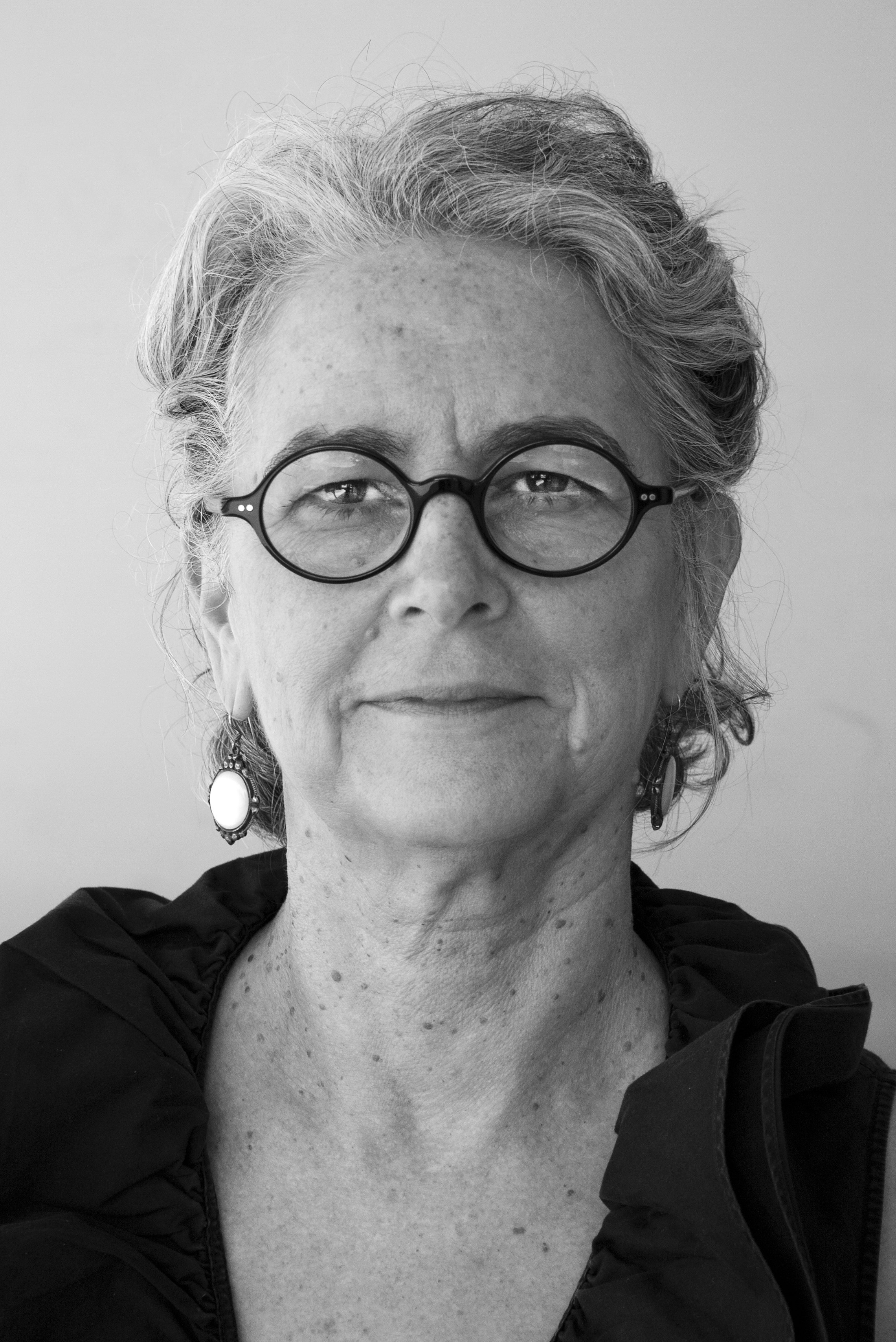 Laura Knott served on the curatorial and exhibition staff at the MIT Museum, where she developed and managed dozens of exhibitions, including a new project that examines recent work in the century-old field of kinetic sculpture.  She holds degrees from Duke University and MIT, and has been the recipient of awards from the National Endowment for the Arts, from state arts agencies, and from The Shifting Foundation. While she was a student at MIT, Laura studied environmental art and performance with Otto Piene and co-founder of the postwar Group Zero; and video history and production with Ricky Leacock, co-founder of "direct cinema."
A curator, editor, and author in the field of contemporary art and culture, Laura has had an active art career as well, with presentations of her work at the documenta exhibition in Kassel, Germany, on public television, and in venues ranging from the California desert to the Internet. Laura has been on the faculty of the Tufts University Experimental College, where she taught a course called, "Money and Ethics in the Contemporary Art World." She is the Founder and Curator of Cultureburg, a company that works at the intersections of art, science and technology, and she's working on a book about how art changes lives.
Ted Ollier, Vice President | Associate Member, Partner at Arbalest Press

Dino Confalone, Treasurer | Associate Director, Gibson Sotheby's Realty

"Dino Confalone has more than two decades of real estate and business management experience. Originally from Quincy and a first generation Italian American, Dino graduated from Suffolk University with an Accounting and Business Management Degree.
Real estate is part of Dino's DNA as he grew up managing his father's apartment buildings; while in college he obtained his real estate license. After graduating from college; Dino rose through the ranks in Boston's communications industry ultimately becoming a Chief Financial Officer.
Just a few organizations Dino has partnered with over the years include Arnold Worldwide, Digitas, Harvard and MIT. In 2005 Dino was named a "Future Leader" by the Greater Boston Chamber of Commerce and he contributes his time to several non-profits including "Our Place", a daycare center for homeless children."
Roz Sommer, Secretary | Artist Member, Educator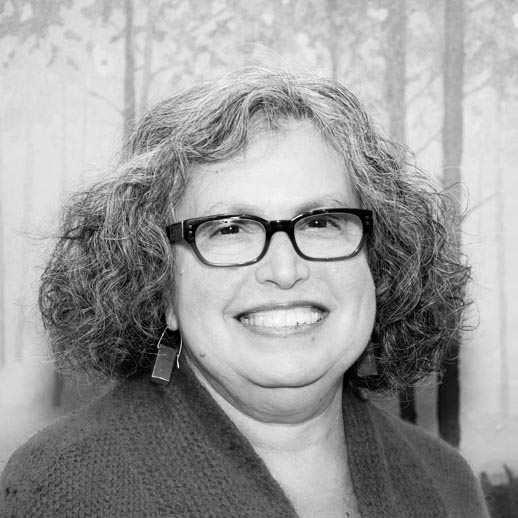 Born and raised in Brooklyn, NY, Roz Sommer was always passionate about visual art. She received a B.S. in Art Education from N.Y.U. and continued to study art at Parsons, Pratt, S.V.A and N.Y.U. She taught art to children from kindergarten through high school for over 30 years in two New York City independent schools, before moving to Cambridge, MA with her husband and daughter in 2009. In Cambridge, Roz has worked full time as a painter and has exhibited her work in many solo and group shows in Massachusetts, New Hampshire and Maine.  As a member of the Cambridge Art Association, she has been included in many juried exhibits. Most recently she had a solo show at the Gallery Mozelle in Deer Isle, ME.
Her work, resume and artist's statement can be seen at her website, rozsommer.com
DIRECTORS
John Angier, Past CAA Board President, Senior Vice President Coldwell Banker Residential Brokerage

Anthony Apesos, Professor, Lesley University

Peter Cohen, Artist Member
Jessica Dwyer, BCBA, UP Education Network
David Fogel, Managing Director, Swifton CFOs LLC
Kathryn Geismar, Artist Member, Psychologist

Polly Harold, Past Program Manager, National Senior Network
Sirarpi Heghinian Walzer, Artist Member, Consultant

Robert Hesse, Artist Member

Pat Mahon, Artist Member
Dana Salvo, Owner, Clark Gallery (Lincoln, MA)
Margaret Sheldon, Associate Member
Eric Wing, Founder, MetroCreate Studio
ADVISORY BOARD
Tom Nutile, Principal, TN Communications Group
Jarrod VanDerwerken, Grant Thornton; Past Treasurer
Save